Baby Sofie Frederikke Bräuner has been born!
At 00:27 on August 20, 2008 my baby girl Sofie
Frederikke
Bräuner
was born. Both mom and baby are perfectly well and sleeping as I write this blog. It took less than 30 minutes from our arrival to the hospital
until
the baby was born, so that was almost an
Olympic
record!
Sofie is 51 cm long. weighs 3244 grams, is very beautiful and looks like she will become a strong climber!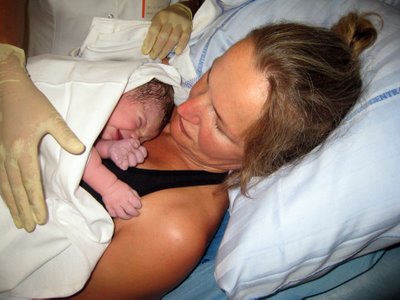 Elvira and Sofie just after the birth. What a chock to get out into the real world!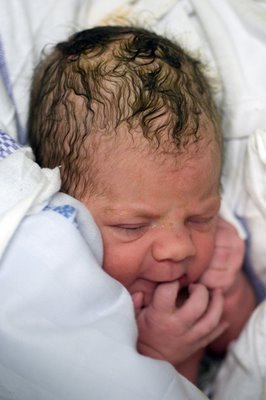 Sofie shortly after birth and still wet.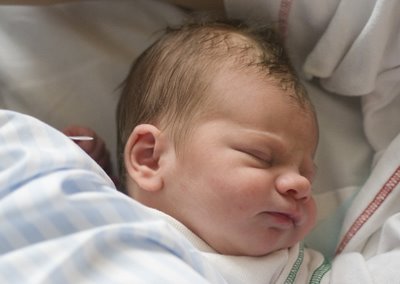 Sofie finally sleeping after a restless first night.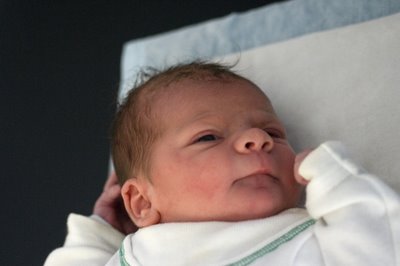 Sofie with open blue eyes.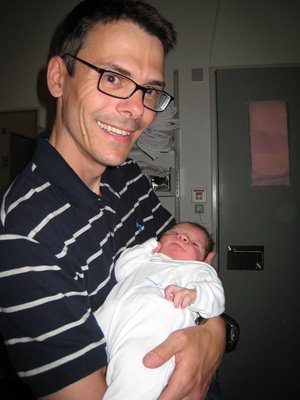 The lucky father and Sofie.




















Previous posts.
Labels: news