Day 3 - Haffner Creek
Sunday Crista-Lee and Carlos were going with their two kids and some friends to the mixed sportsclimbing area
Haffner Creek
which is a very popular place due to the easy access (20 min walk), lack of avalanche danger and lots of bolted mix climbing routes. There are also a couple of easy ice routes (WI3) which we used to warm up. Carlos then led the mix route
Half 'a' Half
(M7) so we could try it on top rope. It was a great day, but I was taking it easy to save my energy for the next day where Carlos and I had planned to return to The Ghost for another WI5 route.....
The huzz and buzz of Haffner Creek. A popular place due to easy access and no avalanche danger.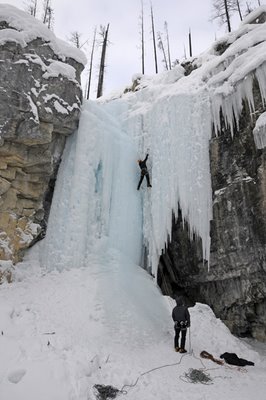 Daniel Brauner leading an interesting ice corner with good bridging.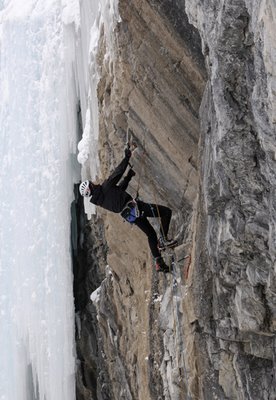 Carlos Buhler leading "Half 'n' Half" (M7).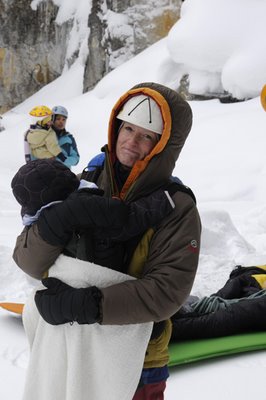 Line Antoft taking care of 6 month old Manuel while Crista-Lee and Carlos were climbing. Better train those kids while they are young!



















Previous posts.
Labels: climbing